Thinking about selling?
Find out the Current Market Value of Your Home today!
FREE!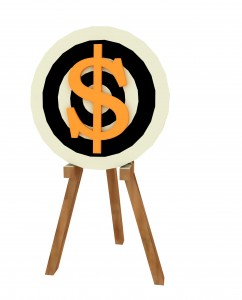 Understanding the value of your home is the first step to selling your home. You need to have an idea of what it will sell for before you put your investment on the market. It's very important to price your home according to current market conditions. Because the real estate market is continually changing, and market fluctuations have an effect on property values, it is imperative to select your list price based on the most recent comparable sales in your neighborhood. A Comparative Market Analysis provides the background data upon which to base your list-price decision. This is not an appraisal; however, it is the best guide to arrive at the proper listing price for your home.
To sign up for your free CMA, simply complete the contact form. We will contact you to obtain the additional information we'll need and schedule a walk-thru.  Remember, anyone that tells you that they can give you an accurate assessment of your home's true value without doing a thorough walk-thru of the property is just "ball-parking" a number.  The real value of your property could be tens of thousands of dollars different from their "ballpark" number and can really work against you when your home does go on the market.
What is a CMA?
A Comparative Market Analysis, which is known in the industry as a CMA, is used to help establish a realistic price range for a home. Although the format varies somewhat with each company and from agent to agent, a CMA is basically a written report that includes:
A review of comparable properties in the immediate area currently on the market.
The number of bedrooms and bathrooms, lot size, architectural style, square footage, special features, year built, location, asking price and number of days on the market.
A review of comparable homes currently under contract (in escrow) with all available pricing information.
A review of comparable properties that have sold in the past 6 months to one year, with final selling price.
The key thing to remember about a CMA is that if properly researched, it will give you the hard numbers necessary to reach a realistic pricing decision for marketing your home. The price range you receive from an agent doing a complete CMA may well be lower than what you'll receive from agents who don't use one, but the odds are strong that your house will actually sell in the CMA suggested range, rather than at the higher price. And, it will sell quicker because the CMA emphasizes market reality, not the upper limit price many of us prefer to hear.
Is there a cost?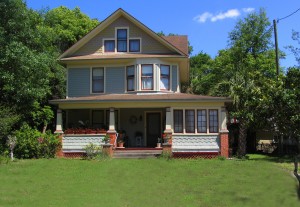 The big advantage of the CMA is that it is provided by a Realtor® for FREE.  Bank appraisals can cost several hundred dollars and don't really provide the true market value.  Remember, appraisals are used by banks to determine maximum loan values while CMA's provide a realistic market value for your property.  Which would you rather use?
– Team Sugar Creek